Online MEd Program Admission
With the working student in mind, Tulane SoPA makes applying to the online Master of Education program easy. Review the application requirements, key dates, and learn how to connect with an MEd program enrollment advisor.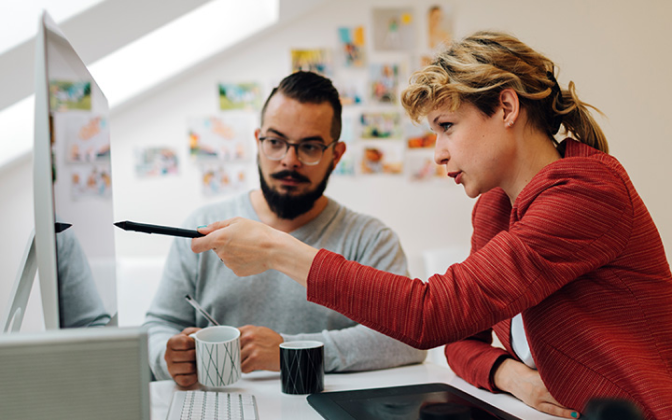 Application Requirements
For your Tulane application to be considered complete, please upload the following materials to your online application portal:
1
A written statement that responds to the following two prompts:
Describe one short-term career goal and one long-term career goal (approximately 200 words).
Describe what you believe to be the greatest challenges or opportunities within your proposed area of study. Please reference at least two sources that support your decision (approximately 500 words).
2
Transcripts from all post-secondary institutions attended. While unofficial transcripts are acceptable for admission review, official transcripts are required upon acceptance to register for classes.
3
A current resume or CV that details your academic history and all previous professional experience, including internships and fellowships.
4
A nonrefundable application fee of $50.
Key Dates and Deadlines
Spring 2024
Early Submit Deadline
Oct. 1, 2023
Priority Submit Deadline
Dec. 1, 2023
Final Submit Deadline
Jan. 1, 2024
Admission FAQs
No, students from all professional and academic backgrounds will be considered for admission to the MEd program.
Yes, they are eligible to apply. While there is no language testing requirement, we do require a document-by-document World Evaluation Services (WES) transcript evaluation.
Please note that Tulane SoPA cannot offer federal financial aid or visas to international students for this program. For questions about scholarship eligibility, call our financial aid office.
Yes, both online MEd and individual certificate applicants are required to submit the same set of materials.
Students do not have to declare an area of specialization. If you are interested in pursuing one of the four graduate certificates as part of your MEd, you are encouraged to address this in your personal statement to demonstrate your level of interest. Students will choose their graduate certificate with an advisor upon course registration.
Yes, students who are denied may appeal their decision with a written explanation. They should also provide any supporting documentation that details their reason for earning a low GPA, not persisting through prior classes, or any other educational challenges. Students are encouraged to address how their situation has changed and why they should be reconsidered for the program. Denied students can reapply one year after their initial application.